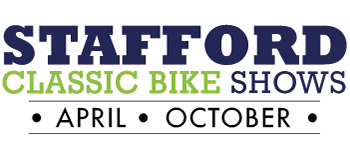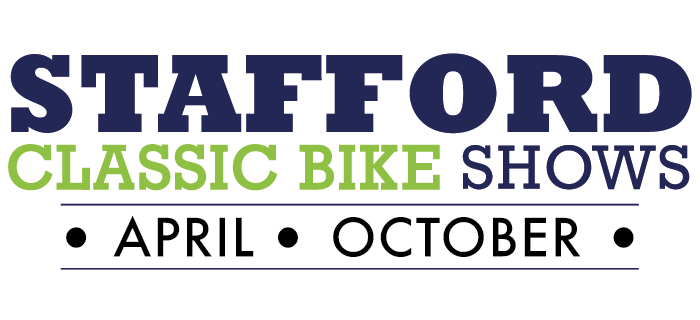 The Stafford Classic Bike Show is held in April and October every year at the Stafford County Showground. Sponsored by Carole Nash Inusurance it is claimed that the show can attract as many as 30,000 visitors over each weekend.
Why We Don't Exhibit at the Stafford Classic Bike Show
In the build up to every Stafford Classic Bike Show we get a number of enquiries from customers asking if we can take parts to be collected. However, we have not attended for a number of years. Why would you not attend the biggest classic bike show in the UK you might ask?
There are a number of reasons, firstly as we operate as an online mail order business, we constantly receive orders from customers all over the world, night and day. We pride ourselves in dispatching orders to our customers promptly and correctly, that is why we have so many loyal customers. The time needed leading up to the Stafford Show, and then after would mean that many of our customers would receive a slower than usual service and we don't feel that it is right to let our customers down like that.
Secondly, as one of the largest Classic Bike Parts suppliers, carrying over 30,000 lines of Triumph Parts, BSA Spares, plus huge ranges for Norton, Royal Enfield and Triumph Bonneville (2001 onwards), it would be impossible for us to pick a range of parts to take.  Therefore it would be more of a PR exercise.  We believe that our PR would be damaged more by letting our customers down by delaying dispatch of their orders!
How Much Are Tickets for the Classic Bike Show?
According to the Classic Bike Show website, 2018 ticket prices are as follows:
| | | |
| --- | --- | --- |
| Adult | £12 | £14 |
| Adult two-day ticket | £24 | – |
| Child (Under 12) | £3 | £4 |
| Child two-day ticket | £6 | – |
| Parking | FREE | FREE |
Tickets are available on the gate on both days.
The Stafford Classic Motorcycle Show Bonhams Auction
One of the main attractions of the Stafford Motorcycle Show is without doubt the auction. Brough Superiors, Vincents and many others fill the auction halls waiting for the auction.  There are often records broken, and it is very interesting to look through the auction results.
Entertainment At the Classic Motorcycle Show
No day out is complete without some entertainment. Some of you might find digging through tubs of second hand classic motorcycle parts entertaining, but most prefer something a little more… dangerous. The Fox Family Wall of Death is more like it. They are regulars at the shows and seeing their death defying stunts never gets boring!
There are also a range of famous bikes to gawp at, and lots of demonstrations and talks from experts.
Our Review of the Stafford Motorcycle Show
Based on the feedback from our customers, the Stafford Classic Bike Show is worth a trip for most classic bike enthusiasts. The price on the door leads to lots of exclaimations of "How Much!?!" but there is lots to see and do once inside.
However, if you are planning on going to grab a bargain, you may be disappointed. Many customers report that prices are often well above standard retail and the "show specials" are probably only special because they are higher than standard. You might get lucky outside with the autojumblers, but make sure that you know what you are buying and its value, as you might not be able to get your money back!
Our main advice would be to know the prices of the parts you need before you go, and don't get fobbed off by over keen salesmen!
You can find out more about the Stafford Classic Bike Show here: https://www.classicbikeshows.com/